Disinfectant series
Sodium dichloroisocyanurate
Dichloroisocyanurate
TCCA
Sodium dichloroisocyanurate disinfection powder
Sodium dichloroisocyanurate effervescent tablets
TCCA effervescent
Superplasticizer
Non-ferrous Metal Powder Products Series
Copper coated iron powder
Copper powder
Bronze Package Iron
Copper-coated iron
Pre-alloyed powder

Disinfectant Sales
Phone: 0536-3761043
13806498172
Mobile: 13964682656
Address:In Shandong Xin Zhaizhen in Linqu
Baisha Industrial Park
ColoredMetal Products Sales Department
Phone:0536-3763388
Mobile:13468481927
Address:Linqu, Longgang Town, Shandong Province,
Government road 500 meters south east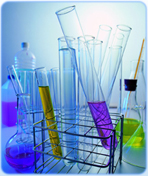 Linqu first chemical was founded in 1991, the company is located in Weifang City Linqu Seongnam, Yishan at the foot of national forest park, adjacent to the East red high-speed. Here strategic location, convenient transportation, beautiful scenery, for the vigorous development of our factory has laid a good foundation.
Company is committed to dichloroisocyanurate sodium dichloroisocyanurate, TCCA, Baisha brand disinfectant sodium dichloroisocyanurate powder, concrete superplasticizer, pre-alloy powder and a professional production of copper coated iron powder and sale of products in the industry has a good reputation and reputation. The company's infrastructure and improved processing technology, advanced detection means complete, is a research, development, production, operating as one of the private chemical industry enterprises. The company occupies 20,000 square meters, existing staff 100 people, 8 million yuan in fixed assets.


Through the development of recent years, the company has been strengthening its technical strength.

The company is specialized in producing disinfectants approved by the Ministry of Health business, the approval Ref: Health Consumer characters (2004), No. 0505, No. ... ... for the expansion of production scale, in 2008 the newly established Jinquan Metal Products Co., Ltd. Weifang.

Main products: non-ferrous metal products.